The ghost of 'Ales & Spirits' in capitals can be seen below and leads us up, beneath the stylish 'Gil Sans-style' three-dimensional Tolly Cobbold trade name, to the ghost sign "Cobbold's" (the pre-1957 brewery to which this pub was a tied house). This echoes the ghost sign of the same lettering visible on the
Rose Inn
in St Peters Street and
The Globe Inn
in St Georges Street.
The famous white horse sculpture above front door of the
Great White Horse Hotel
in Tavern Street, Ipswich is well-known to passers-by. However, an original 18th century white horse was removed from this location and now stands on top of a column outside the White Horse Inn at Tattingstone, which is a 17th Century Grade II listed building.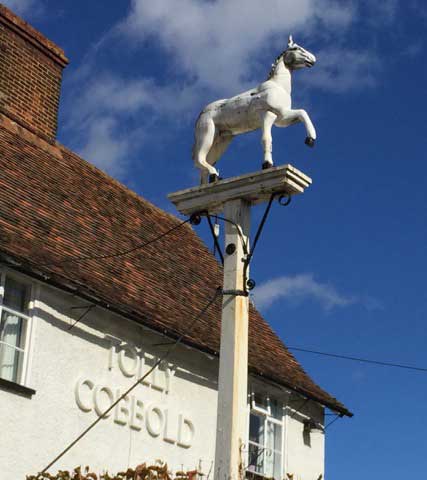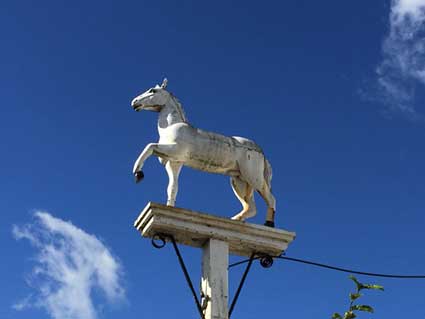 See also our
Pubs & off-licences
page for more Tolly Cobbold signs.
Home
Return to Historic Lettering from outside Ipswich
Please email any comments and contributions by clicking here.
©2004 Copyright throughout the Ipswich Historic Lettering website: Borin Van Loon
No reproduction of text or images without express written permission